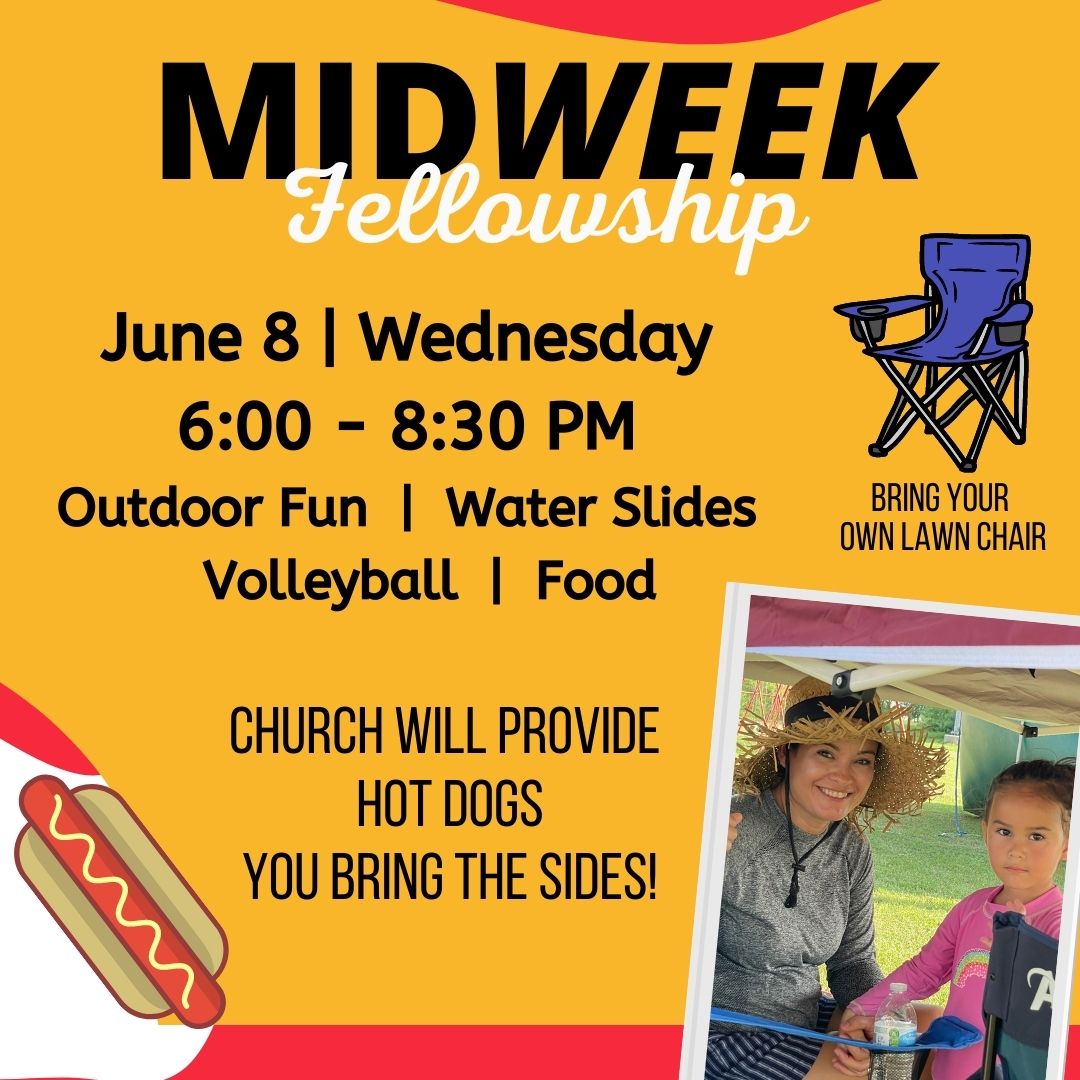 Midweek Fellowship: Summer Kick-Off
Wednesday | June 8 | 6:00 PM
We are having a fun summer kick-off event for the whole family!
Come join us for outdoor games, water slides for kids, and great fellowship as you hang out with your GPF family!
Sign up and let us know how many are coming to this event!
WHAT CAN I BRING?
The church will provide hot dogs and we ask that you bring sides dishes, desserts, individual bags of chips, drinks(can sodas/ bottle water), etc.
If you are providing drinks please bring them to the church by Sunday, June 5th.
WHAT ELSE DO YOU NEED TO BRING?
LAWN CHAIRs if you have them and don't forget the towels for the kids!