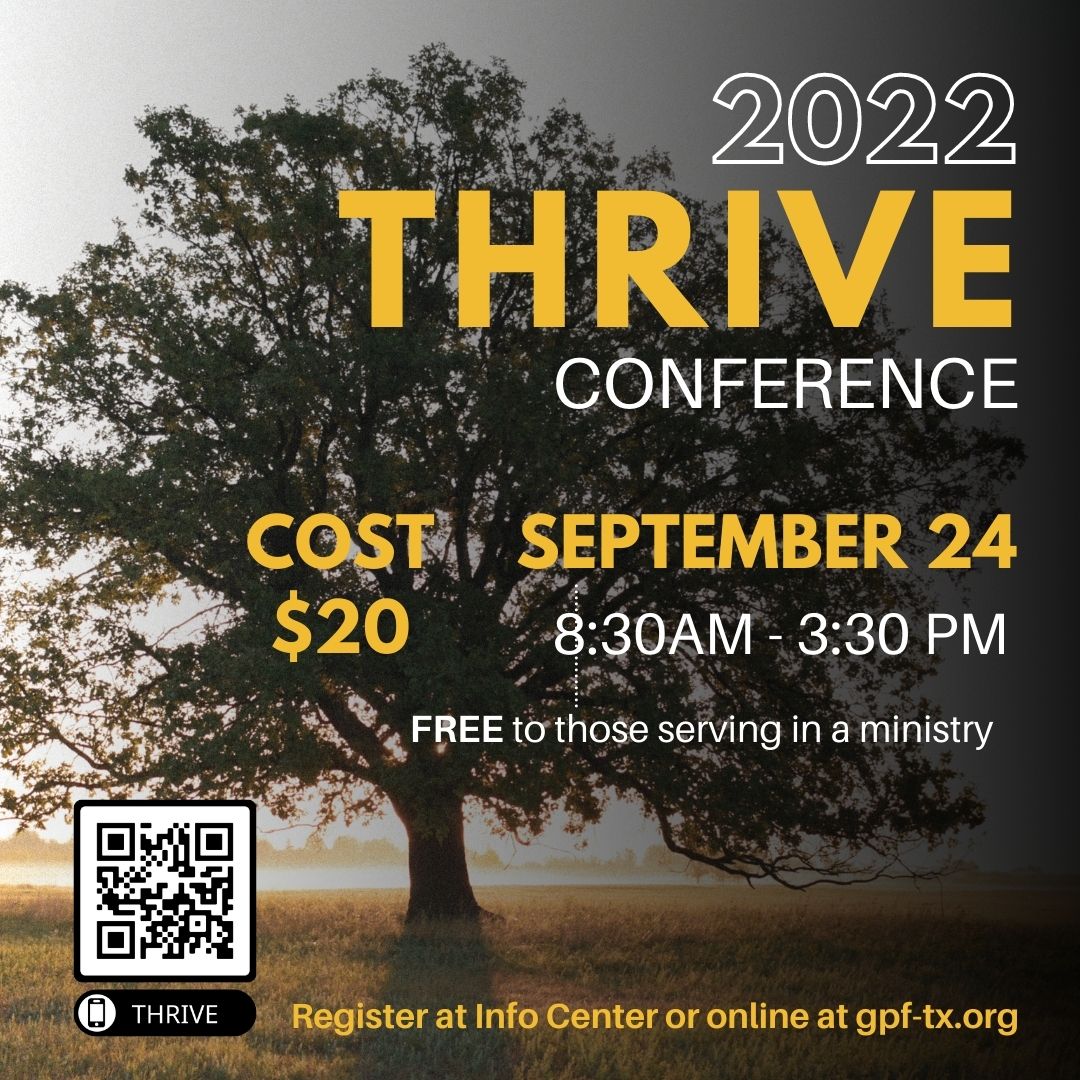 Thrive Conference
We want to invite you to the THRIVE Conference:
Saturday, September 24 from 8:30 am – 3:30 pm
Open to Adults and High School Students
God intends for you to THRIVE! You're meant to grow to your fullest potential in life by knowing God and making Him known.
Pursuing those purposes will make it possible for you to enjoy the best in life and THRIVE in every circumstance and season in life.
The cost of the conference is $20.00 per person.
If you currently serve in any of our ministries at our church, then that fee will be covered by the church as a small token of our gratitude for all that you do here at Grace Point Fellowship.
(Lunch and Conference T-shirt will be provided)
Saturday Schedule
8:00am – 8:30am     Continental breakfast
8:30am – 9:00am     Welcome & Worship
9:00am – 9:50am     General Session 1
9:50am – 10:00am   Break
10:00am – 10:45 am Breakout Session 1
10:45am – 10:55am Break
10:55am-11:45am   General Session 2
11:45am-12:45pm   Lunch Provided
12:45pm – 1:30pm  Breakout Session 2
1:30pm – 1:40pm    Break
1:40pm – 2:30pm    General Session 3
2:30pm – 3:15pm    Closing