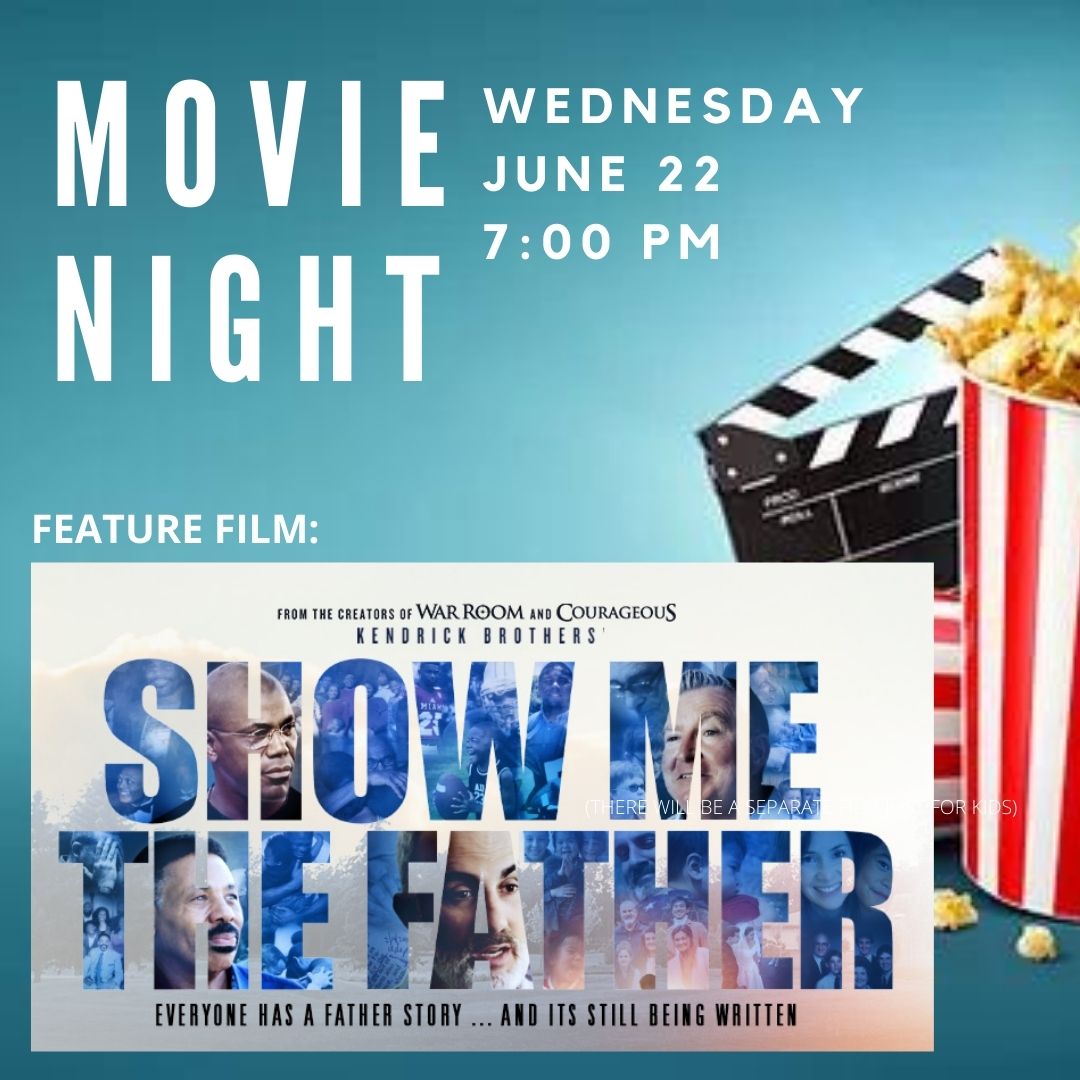 CHURCH MOVIE NIGHT
Wednesday, June 22: Church Movie Night.
The Movie "Show Me the Father" will begin at 7:00 PM
(Children will be shown a children's movie in a classroom)
Come early at 6:30 pm and fellowship with us.
Church Movie Night is a great opportunity to bring someone to Church!