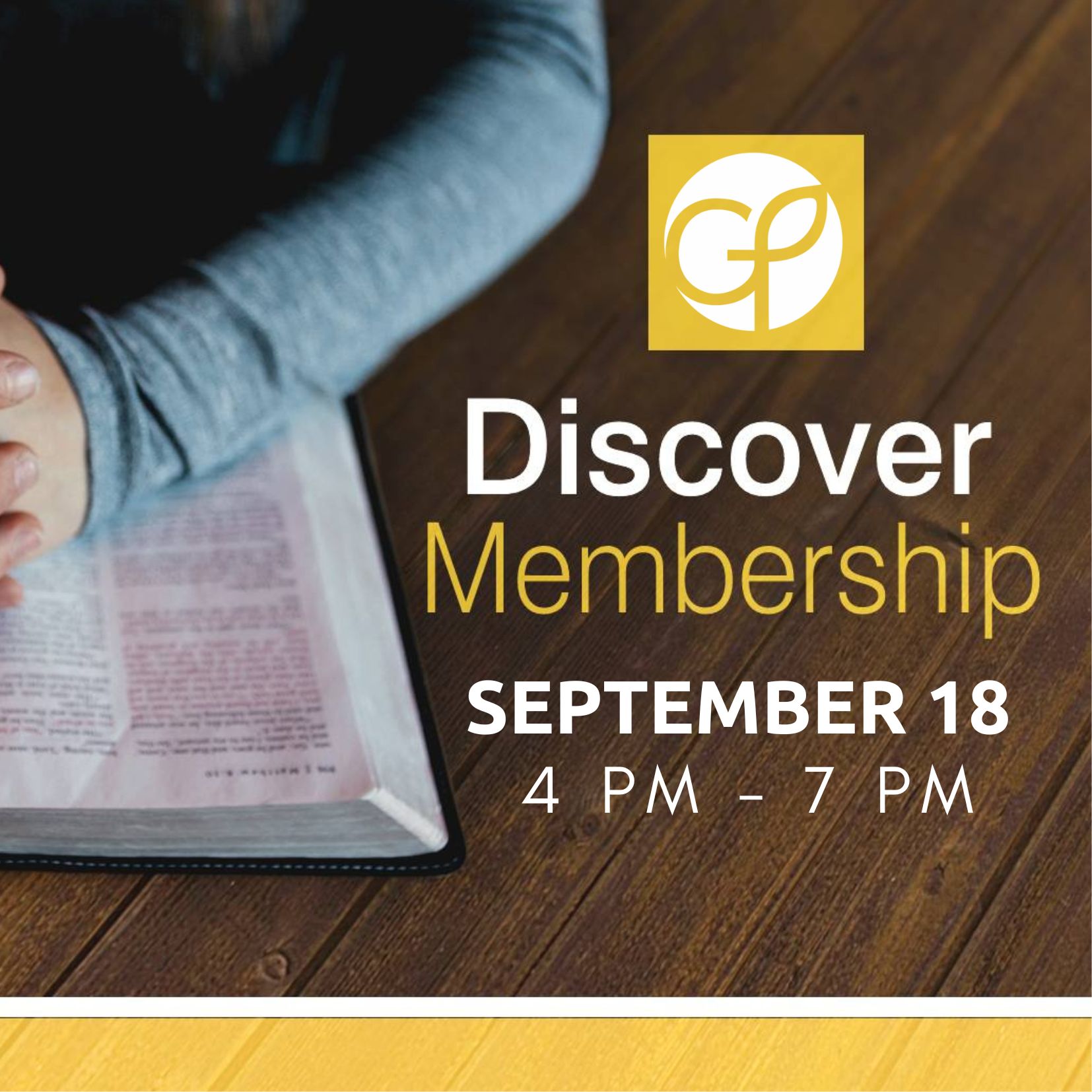 Discover Membership
Sunday, September 18 from 4:00-7:00 PM.
Dinner will be Provided.
In DISCOVER MEMBERSHIP, we teach what it means to belong to Grace Point Fellowship. This class includes an overview of the vision and values of Grace Point Fellowship and an introduction to gospel salvation, serving, giving and biblical community.
DISCOVER MEMBERSHIP is designed to help you make a wise and informed decision about your involvement here at Grace Point Fellowship. At the conclusion of the class, you will have the opportunity to complete your Membership Covenant form and become a member of Grace Point or, you can keep it and prayerfully consider it.
We think you'll thoroughly enjoy the class and find it to be a worthwhile investment of your time.
Please contact the church office at (956)425-6794 if childcare is needed.