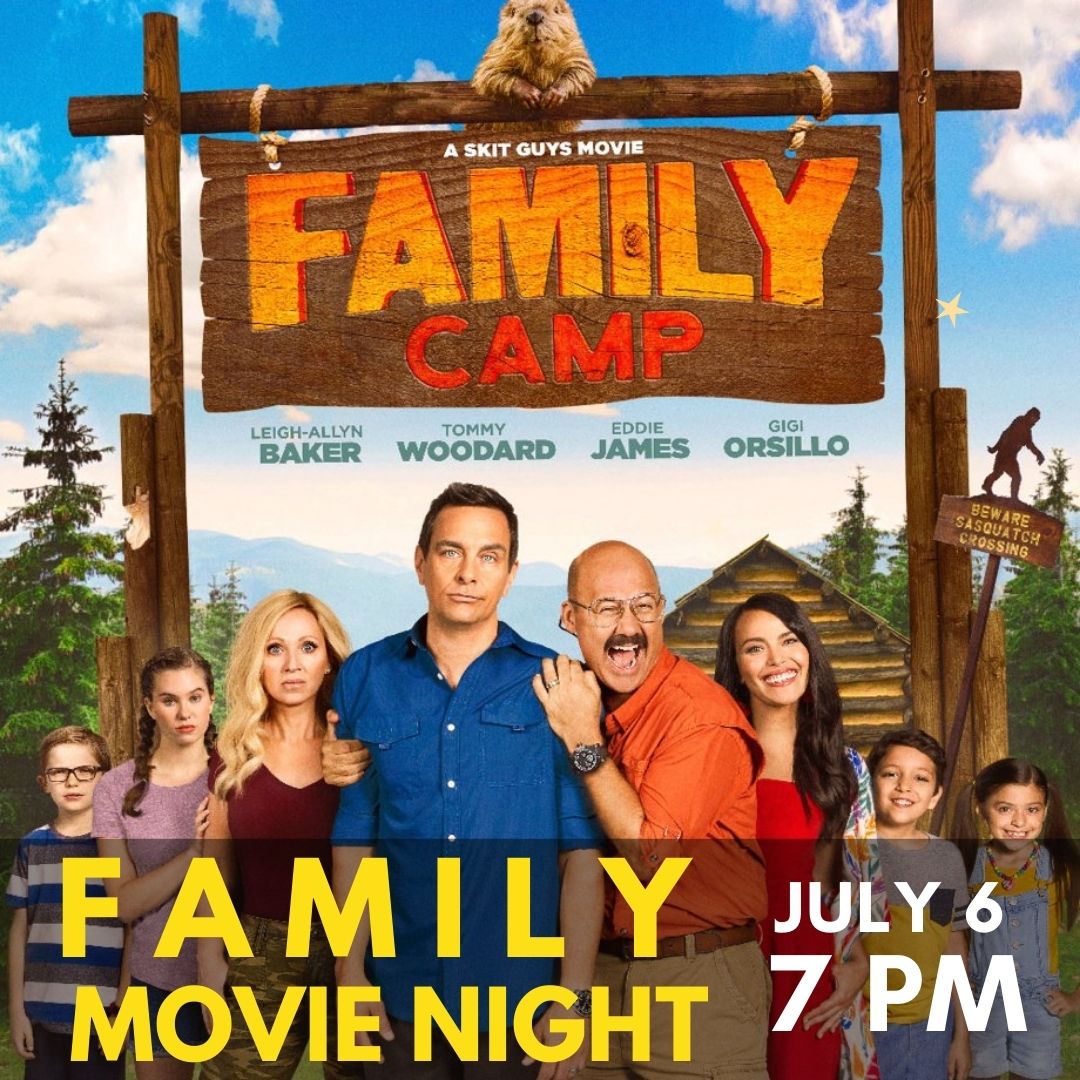 FAMILY Movie Night
Join us on Wednesday, July 6th to watch our feature film: FAMILY CAMP. 
Movie begins at 7:00 pm.
Doors open at 6:30; come early and fellowship!
FAMILY CAMP is a funny, heartwarming comedy about two dysfunctional families that learn how to love one another at a Christian camp.