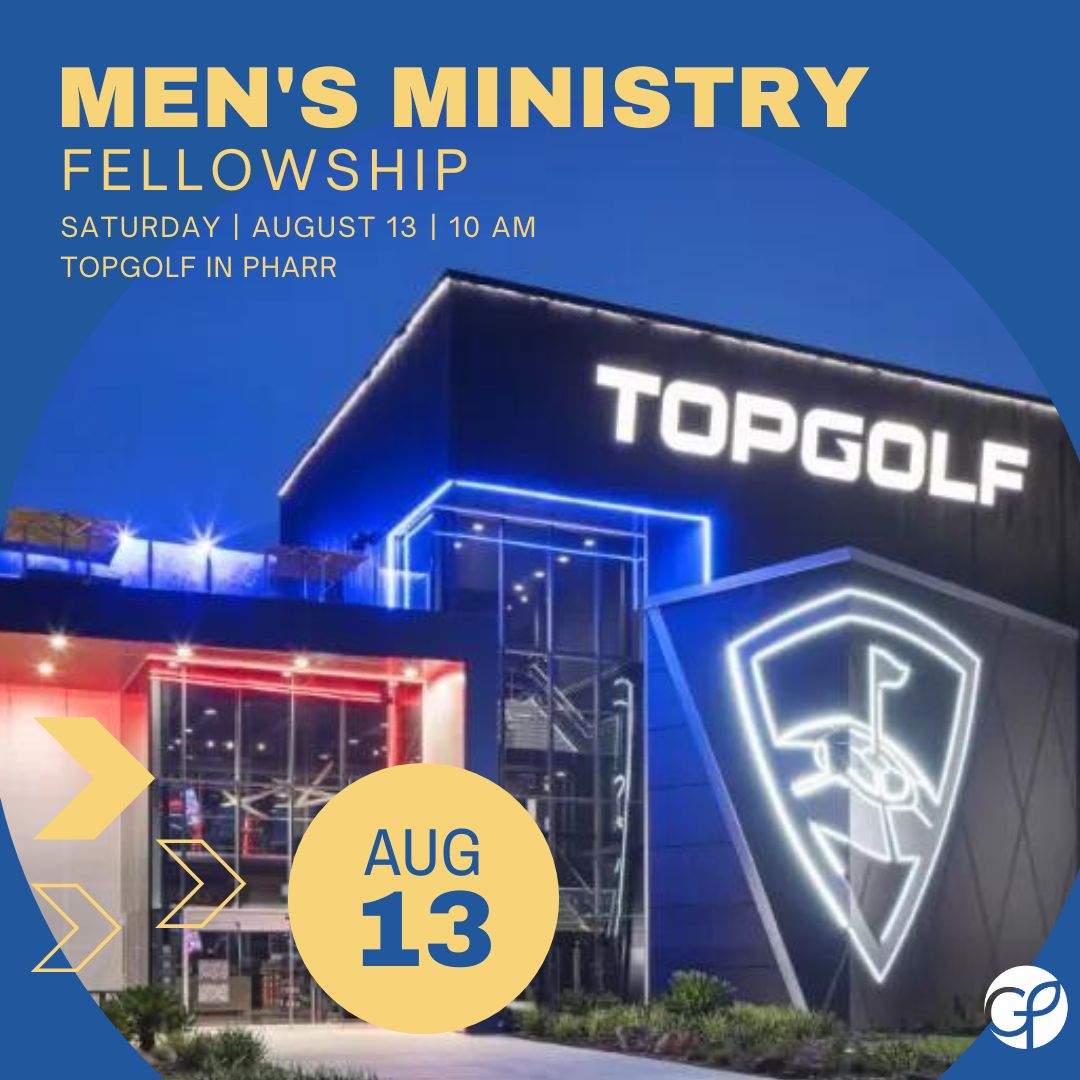 Top Golf GPF Men's Ministry Event
MEN'S MINISTRY!
AUGUST 13 | SATURDAY | 10AM
TOPGOLF
1901 I-2,
Pharr, TX 78577
Come out for a time of Fellowship and Ministry from God's Word.
All the men in high school and up are invited to a morning of golf at the Pharr TOP GOLF location on August 13th at 10:00 a.m.
Each man will be responsible for his own tab in regards to both golfing and refreshments.  We are having everyone register so we can secure an accurate headcount for the reservation needed.